Table of Contents
Independence Day of India ( Intro )
As India marks 77 years of liberation from British colonial rule, the spirit of patriotism and unity comes alive once again. Independence Day is a cherished occasion, and celebrating it with captivating banner designs and inspirational quotes adds an extra layer of festivity and pride. Let's explore some creative banner ideas and powerful quotes to make this Independence Day truly memorable.
Captivating Banner Designs
Historical Collage
Create a banner that beautifully captures the journey of India's struggle for freedom. Incorporate images of iconic leaders, pivotal moments, and symbols of the nation's unity. This collage-style design will not only showcase the historical significance but also evoke a sense of nostalgia and reverence.
Tricolor Splash
Design a banner with a vibrant splash of the Indian tricolor – saffron, white, and green. Blend these colors seamlessly while adding images of diverse cultural elements. This design symbolizes the harmony of India's diverse heritage and its unity as a nation.
Freedom Fighters Tribute
Pay homage to the freedom fighters who sacrificed their lives for the nation's freedom. Feature portraits of Mahatma Gandhi, Subhas Chandra Bose, Bhagat Singh, and other heroes on the banner. Surround these images with artistic representations of the Indian flag and quotes that reflect their ideologies.
Modern Minimalism
For a contemporary touch, opt for a minimalist banner design. Use sleek lines and simple shapes to depict the Indian flag and its elements. This design exudes elegance while conveying a strong message of patriotism.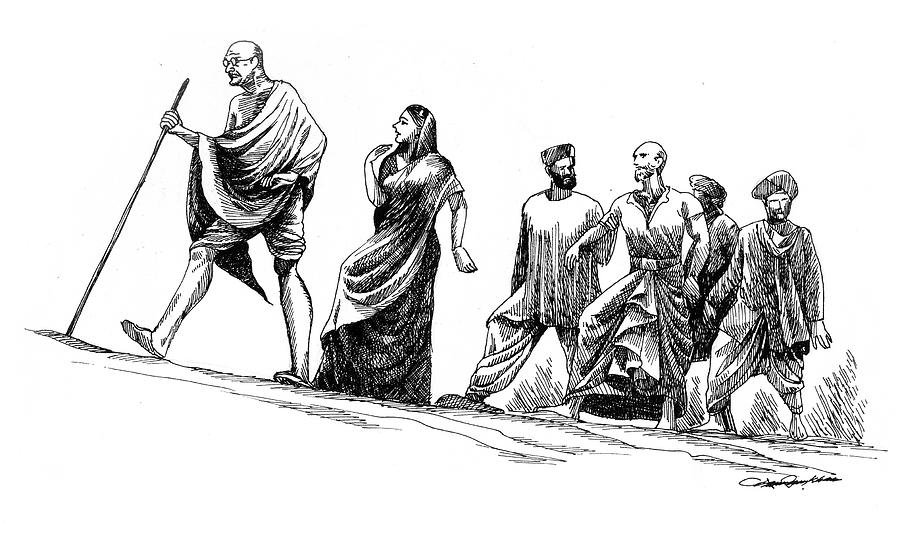 Inspirational Quotes
"Freedom is not given, it is taken."
This quote by Subhas Chandra Bose encapsulates the essence of India's struggle for independence. It reminds us that the fight for freedom requires unwavering determination and courage.
"Long years ago, we made a tryst with destiny."
These iconic words by Jawaharlal Nehru were spoken during his "Tryst with Destiny" speech on the eve of India's independence. They remind us of the promises and responsibilities that come with freedom.
"In the truest sense, freedom cannot be bestowed; it must be achieved."
Franklin D. Roosevelt's words emphasize that true freedom is earned through struggle and sacrifice. This quote resonates deeply with India's journey to independence.
"Unity in diversity is India's strength and identity."
Highlighting India's rich cultural mosaic, this quote underscores the nation's unity amidst its diversity. It celebrates the essence of being Indian.
Conclusion
As India commemorates 77 years of liberation, celebrating Independence Day with captivating banner designs and inspirational quotes becomes a way to honor the sacrifices of our forefathers and express our love for the nation. These banners will not only adorn our surroundings but also serve as reminders of the progress we've made and the unity that binds us together.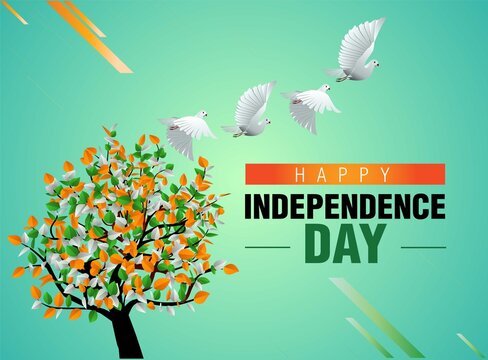 INDEPENDENCE DAY OF INDIA SLOGANS
INDEPENDENCE DAY OF INDIA SLOGANS
Certainly! Here are some slogans commonly associated with Independence Day in India:
"Jai Hind!" (Victory to India!)
"Vande Mataram!" (I salute the Motherland!)
"Inquilab Zindabad!" (Long live the revolution!)
"Sare Jahan Se Achha, Hindustan Hamara!" (Our India is the best in the world!)
"Aazadi Ka Jashn, Bharat Ki Shaan!" (Celebrating Freedom, India's Pride!)
"Unity in Diversity: India's Strength, India's Pride!"
"Proud to be Indian!"
"One Nation, One Vision, One Identity!"
"Let's Salute the Nation on Independence Day!"
"Freedom in Mind, Faith in Words, Pride in our Heart, Memories in our Souls. Let's Salute the Nation on Independence Day!"
These slogans capture the essence of patriotism, unity, and the celebration of India's hard-fought independence. They are often used during Independence Day celebrations to inspire and unite people across the nation.
also readIndian Economy at a Glance
FAQs
Here are some frequently asked questions (FAQs) related to the independence of India:
1. When did India gain independence from British rule?
India gained independence from British colonial rule on August 15, 1947.
2. Who was the first Prime Minister of independent India?
Jawaharlal Nehru served as the first Prime Minister of independent India from 1947 to 1964.
3. How did India achieve independence from the British?
India achieved independence through a non-violent struggle for freedom led by leaders like Mahatma Gandhi, who employed civil disobedience, protests, and non-cooperation movements against British rule.
4. What was the significance of the Indian Independence Act of 1947?
The Indian Independence Act of 1947 was the legislation passed by the British Parliament that led to the partition of India into two independent nations, India and Pakistan, on August 15, 1947.
5. Who were some of the prominent leaders of the Indian independence movement?
Prominent leaders included Mahatma Gandhi, Jawaharlal Nehru, Sardar Vallabhbhai Patel, Subhas Chandra Bose, and many others who played crucial roles in the struggle for independence.
6. What were the major events leading up to India's independence?
Significant events included the Salt March (Dandi March) led by Gandhi, the Quit India Movement, and World War II, which weakened British power and accelerated the process of Indian independence.
7. What is the significance of the "Tryst with Destiny" speech by Jawaharlal Nehru on Independence Day?
Nehru's speech on the midnight of August 15, 1947, emphasized the importance of India's newfound freedom and its commitment to equality, justice, and democracy. It is an iconic address that symbolizes India's independence.
8. How is Independence Day celebrated in India?
Independence Day is celebrated with flag hoisting ceremonies, parades, cultural programs, patriotic songs, and speeches. The Prime Minister hoists the national flag at the Red Fort in New Delhi, and similar events are held across the country.
9. Is Independence Day a national holiday in India?
Yes, Independence Day is a national holiday in India, and most businesses, schools, and government offices remain closed on this day.
10. What does Independence Day mean to the people of India?
Independence Day holds immense significance as a reminder of the hard-fought freedom from colonial rule and the values of democracy, equality, and unity. It is a day of national pride and celebration.

https://en.wikipedia.org/wiki/Independence_Day_(India)